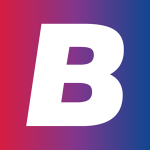 Betfred Lotto Sign-Up Offer
Stake £1 Get £5 in Free Bets and 20 Free Scratchcards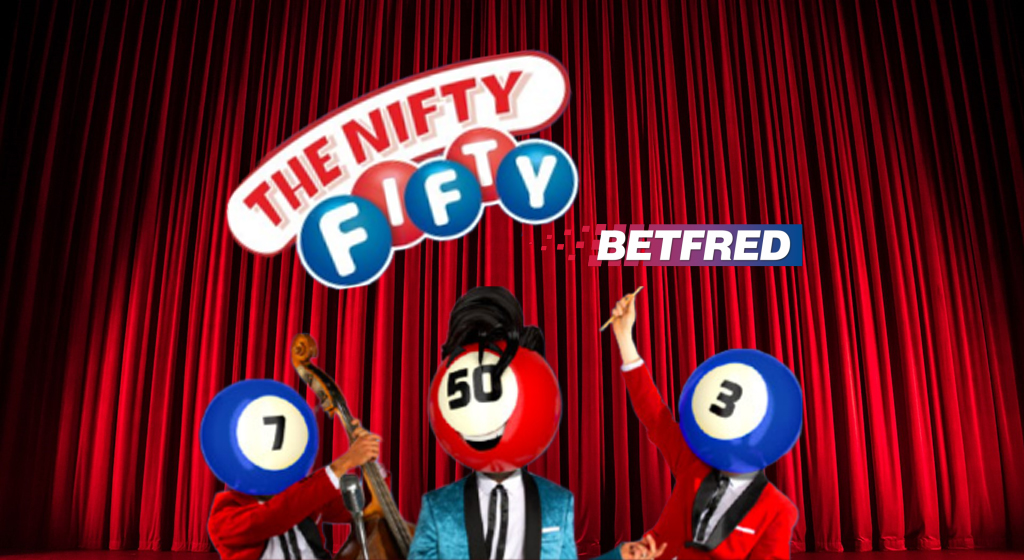 Betfred Nifty Fifty Lotto – Results, Rules, Odds & How to Play
If you enjoy playing the lotto, forget the twice-a-week National Lottery and start playing BetFred's Nifty Fifty. Lotto fans can bet on the Nifty Fifty five times a day in the same way as the lottery. The payout is up to a whopping 5,000,000/1 (if you match all 6 numbers in the six ball draw). Below you'll find the best strategies, the latest lottery results, and all you need to know about Betfred Nifty Fifty.
⬇⬇⬇ The Best Betfred Alternative Casino ⬇⬇⬇

Latest Nifty Fifty Results Today
If you're looking for the Betfred Nifty Fifty Lotto results today, you can do so in a few different ways.
You can visit the Betfred official website, where the latest Nifty Fifty results will be available online. You can also refer to their Twitter account to get the latest updates. Moreover, you can view the outcomes if you can access a Betfred store.
The outcomes of each Nifty Fifty draw are usually available around 15 minutes after the ball draw. This way, you can effortlessly and swiftly check the winning numbers to see if you are one of the fortunate winners.
To check the Nifty Fifty results on the Betfred website, you can visit the lottery section and choose the Nifty Fifty section. Here, you can find the latest draw results to see if your selected numbers match the winning ones. If you need clarification about checking the results, you can always ask the personnel at your closest Betfred store for help.

Where to Watch the Nifty Fifty Live Draw
You can watch the Betfred's lotto draw as it happens. That means, you can watch the Nifty fifty draw online on the website or at your closest high-street betting shop.
What is the Betfred Nifty Fifty Lottery?
Nifty Fifty is one of the newest lotto games at Betfred. The betting platform offers a number of betting lotto games called the Betfred Nifty Fifty, which is exclusive to their platform. The Nifty Fifty is a 50 ball lotto game which is unique to Betfred where players must place bets on the gambling platform for the live lottery draw to see if their selected numbers are drawn.
How Does Nifty Fifty Work?
Betfred Nifty Fifty lotto is simple to both understand and play. Even if you are new to the betting and lottery world, you'll find it easy to start here and get the best Betfred Nifty Fifty results.
All lotteries follow the same basic premise. Select some numbers that you wish within a particular range, which will be drawn at a specific time. You win when your you choose the right numbers, with the size of your winnings determined by the number of right balls.
As the name suggests, the Nifty Fifty lottery consists of 50 balls. Using a standard ticket, you should make five predictions, while six balls will be chosen randomly during the drawing. You may use a seventh 'bonus ball' during your wager, but it is entirely up to you.
Nifty Fifty Draw Times And Schedule
Regarding results for the Betfred Nifty Fifty lotto, there is always something happening. Three draws occur daily, giving you numerous opportunities to win money. This Betfred Nifty Fifty draws happen in the morning, afternoon, and evening, precisely at 11:30 am, 2:30 pm, and 6:30 pm.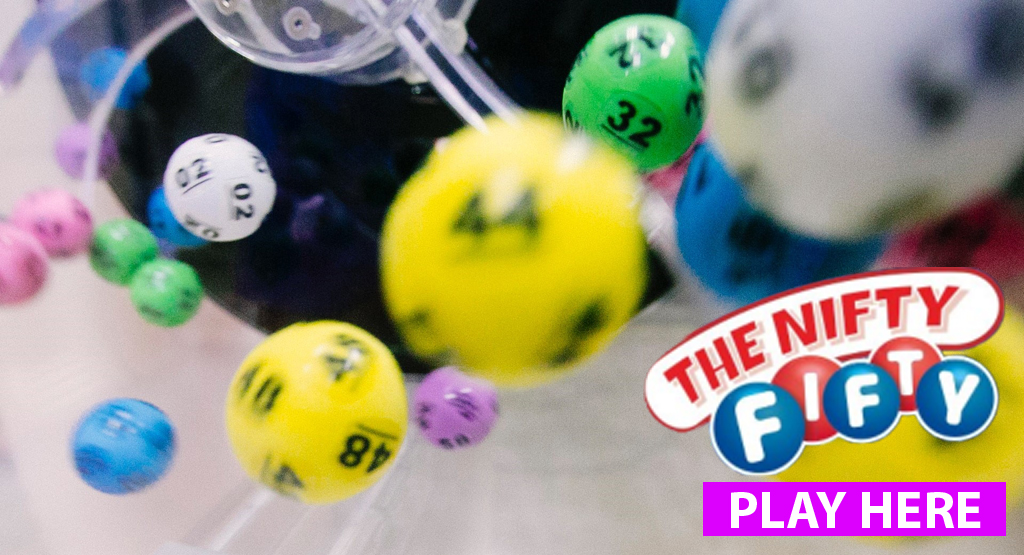 How to Play Betfred Nifty Fifty Lotto?
Step 1- Go to Betfred's Offical Website
To start betting at Betfred lotto, you should visit its website first. You can access the platform's website via your computer or mobile app.
Step 2- Create your Betfred account
Once on Betfred's homepage, click the green 'Register' button and follow the required steps. You'll need to provide personal information (such as your name and date of birth) or set your account details (such as your username and password). To trigger the welcome offer, register using promo code LOTTO. Deposit and stake £5 on Lotto or Numbers draws within 7 days and settled within 14 days of registration for £15 in Free Bets. The first bet must be placed on Lotto or Numbers draws. Free Bets are credited within 24 hours. The free Bet amount is not included in any return and expires within 7 days of registration.
Step 3: Make a deposit.
You must have some funds in your account to place bets on the Nifty Fifty results. Ensure you're signed in and select the green 'Deposit' button. You will see various payment options to choose from, pick one and enter the amount you wish to deposit. Input the required payment details and validate the transaction to complete the process.
Step 3 – Get the Welcome Offer (optional)
Once you've created your account, you'll have the chance to grab Betfred's welcome offers. You must bet £1 on any lotto gaming – including the Nifty Fifty – and are rewarded with £5 in 'free play' money (which works similarly to free bets). As noted, this is an optional step, but we'd recommend grabbing this opportunity since deals like this are rare.
Step 5 – Bet on Nifty Fifty Results
Navigate to the lotto section and then select the 'Nifty Fifty' tab from the available options. To place your first bet, hit the 'Bet with New Numbers' next. You can then opt for a 'Lucky Dip', in which the numbers are picked for you, or select the numbers yourself.
Step 6 – Verify Your ID
Verifying your identity is required before you can withdraw any winnings derived from Betfred's Nifty Fifty outcomes. Betfred's customer service team will try to carry out this process automatically, but you will be notified on-site or through email if any problems arise. You must provide two distinct pieces of identification, both of which must be legible.
Step 7 – Make a Withdrawal
Once you're all set up, and your Betfred account is verified, you can start to play Nifty Fifty and make withdrawals. Navigate to your account balance in the top-right of the screen and select the option for withdrawals. Next, pick your payment method of choice and enter the amount you wish. The next step it to provide your preferred payment details, and confirm the transaction.
Betfred Nifty Fifty Odds, Payouts & Winnings
The Betfred Nifty Fifty lottery game offers payouts based on a £1 wager. This means the potential rewards can be won when placing a bet of just one pound.
Players can bet on one to five numbers at fixed odds on Nifty Fifty. If you place a single straight-up bet, all of your numbers must be drawn to win your bet, so the more you bet, the greater the odds.
Moreover, The Nifty Fifty offers a variety of betting options, such as Doubles, Trebles, Lucky 15, Patent, Trixie, Yankee, Canadian, and Lucky 31. Players can place these bets with up to 8 selected numbers. For instance, if you place doubles with six numbers, there will be 15 possible combinations, resulting in your stake multiplied by 15 since you're putting in 15 separate bets. Likewise, if you opted for trebles with six numbers, there would be 20 combinations, causing your stake to be multiplied by 20.
The Nifty Fifty offers payouts for just one matching number, with a chance to win a maximum of £5,000,000 in the six-ball draw if all numbers are matched. Additionally, the game allows players to bet on seven numbers by including the bonus ball option. Players may select up to 11 lucky numbers for permutations, e.g., six from 11.
The Nifty Fifty Special Bets
As well as being able to bet on the numbers drawn, Betfred also allows players to choose from a selection of special bets.
Some of the special bets include:
The first ball to be odd or even
If the first ball will be 1-10, 11-20, 21-30, 31,40 or 41-50
Other Lotto Games by Betfred
Besides Nifty Fifty, Betfred offers a selection of other lottery games. As a gambling operator, Betfred has been a longstanding leader in the betting industry for lotteries. They have shown their commitment to Irish, 49's, and Daily Millions betting since the mid-nineties through their high street stores.
Irish Lotto
The Irish Lotto has a 25-year history, starting as a lottery broadcast on Irish RTE television. Drawings occur every Wednesday and Saturday at 8 pm. Players select numbers 1-47 or opt for a 'Lucky Dip' that generates random numbers. Winning up to £150,000/1 is possible!
Betfred 49's
Betfred's 49's lotto game, similar to Nifty Fifty, holds draws twice daily. The odds range from 6/1 to 160,000/1. The draw consists of 49 balls, two more than the Irish Lotto. Your objective is to predict which balls will be drawn.
Betfred's 49s game is ideal for all lotto enthusiasts who enjoy placing bets on the lottery. In addition, Betfred offers a variety of other lotteries, such as the New York Lotto, which allows players to select six numbers from 1-59 to win a high prize.
Another popular lotto game is the Daily Million, available for single and multi-bets and four draws take place daily. Betfred also offers a range of other lotteries, such as French Lotto, Polish Lotto, Spanish Lotto, German Lotto, Canadian Lotto, Greek Lotto, and Australian Lotto, as well as other special bets to increase your chances of winning.
Betfred Nifty Fifty Mobile App
Players who prefer to have their lucky numbers on hand can download the Nifty Fifty mobile app. Players can download the Betfred Lotto app directly on the betting platform, Google Market, or Apple App Store. The mobile app offers live draws, an up-to-date list of matched balls, and a Results History section where you can peruse past results.
Additionally, you can save your favourites, place bets with a single click, and use the lucky dip feature when accessing Nifty Fifty through your smartphone or tablet.
Is Nifty Fifty Free to Play?
A minimum bet of £0.50 is required to play the Nifty Fifty, which means it is not a free game. The maximum wager per line has been set to £10. Please note that placing bets on multiple lines for less than £0.50 per line is possible, provided that the total bet is at least £0.50.
It is essential to be aware that Betfred allows players to submit only one card per game, meaning that different lines cannot be placed on the same card.
FAQs
How much does a bet cost?
Bets can range from 50p to £10.
When do I have to place my bets?
Place your bets 15 minutes before the draw.
How to play the Nifty Fifty Lottery?
Just create a Betfred account, deposit, and head to the Nifty Fifty section. Pick some numbers, select an event, set a stake, and confirm your bet.
When does the Betfred Nifty 50 draw occur?
The draw happens daily at 11:30, 14:30 and 18:30.
Can I play the Nifty Fifty Lotto game from the Betfred lotto app?
You can play the Nifty Fifty Lotto Game on the Betfred mobile app.
When must I place my bet?
You can stake your Nifty Fifty Betfred lotto bets up to 15 minutes before the start of a draw.
What's the maximum win at the Betfred Nifty Fifty Lottery?
The maximum overall cap is £500,000 on all winnings.