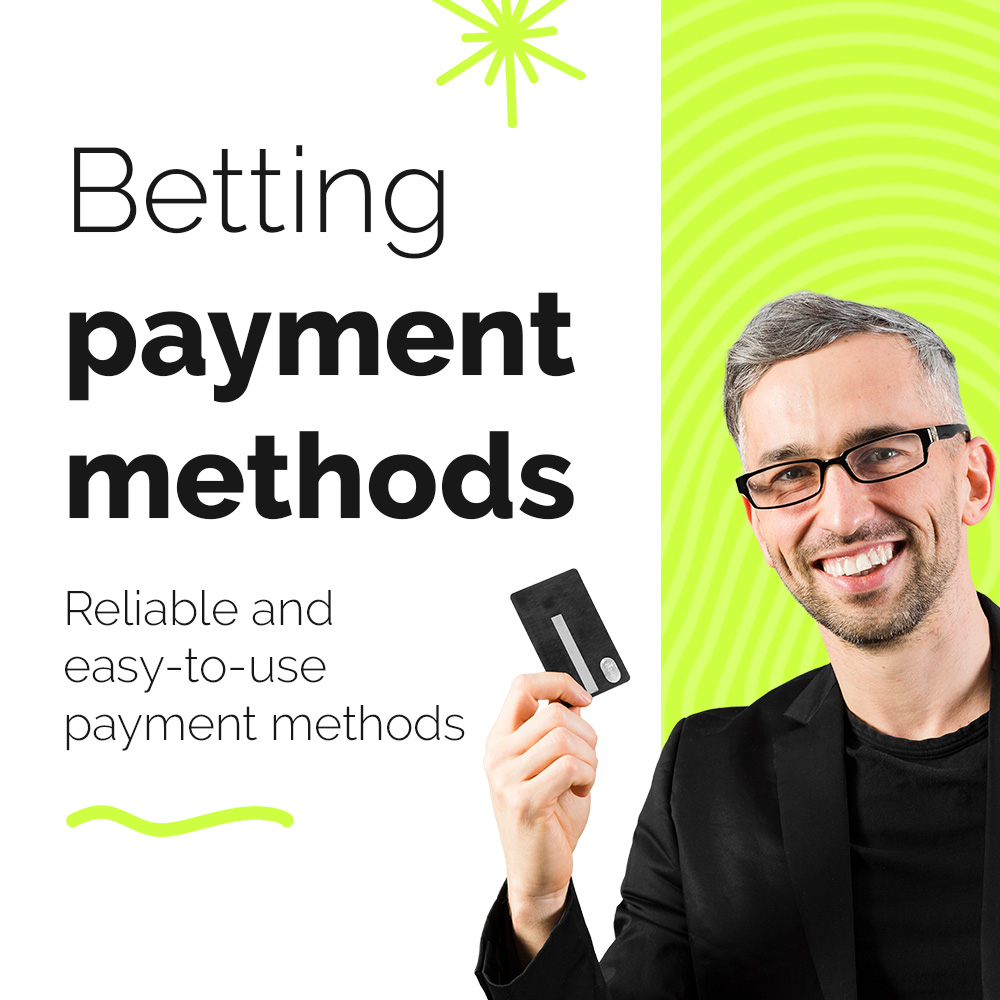 Betting Payment Methods For Online Betting in 2023
Here at MrBetting.co.uk, we understand the importance of offering a seamless and secure banking experience for each one of you.
---
In the thrilling world of online betting, keeping your cash safe while you chase those wins is crucial. Having reliable and easy-to-use payment methods is essential for a seamless experience.
But with so many options popping up everywhere, how do we pick the best payment options? Fear not! We're diving deep into the most popular payment methods at MrBetting.co.uk.
We'll look into some of the best payment methods to get you a free bet bonus from some safe betting sites. There's something for everyone, from techy options to the good old classics. Buckle up, and let's explore!
Best Betting Payment Methods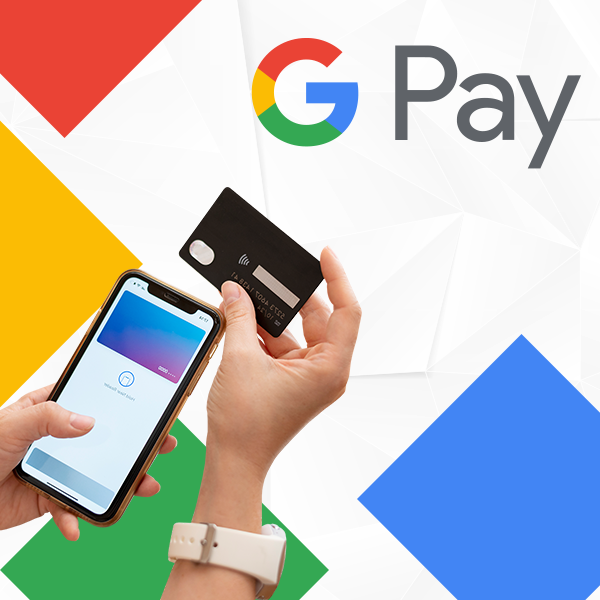 Google Pay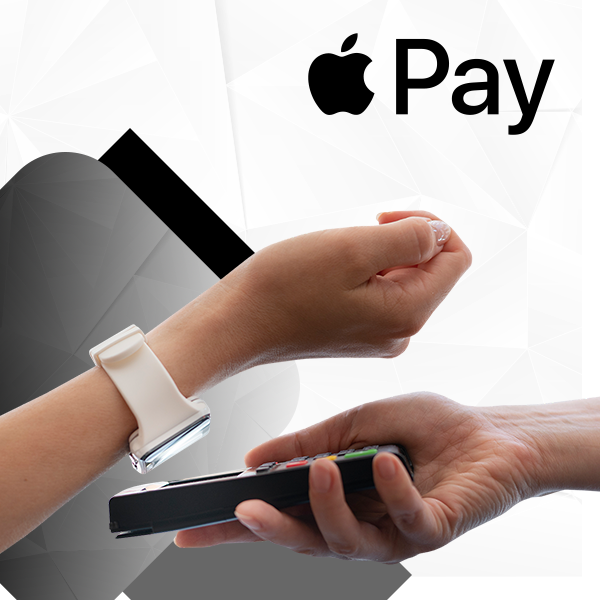 Apple Pay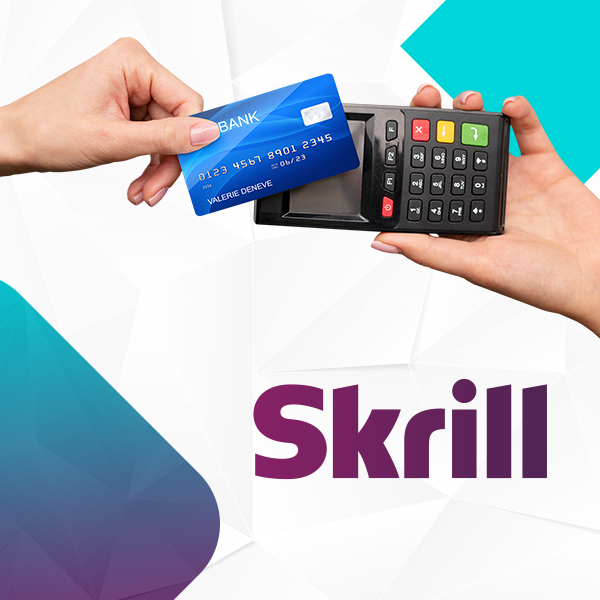 Skrill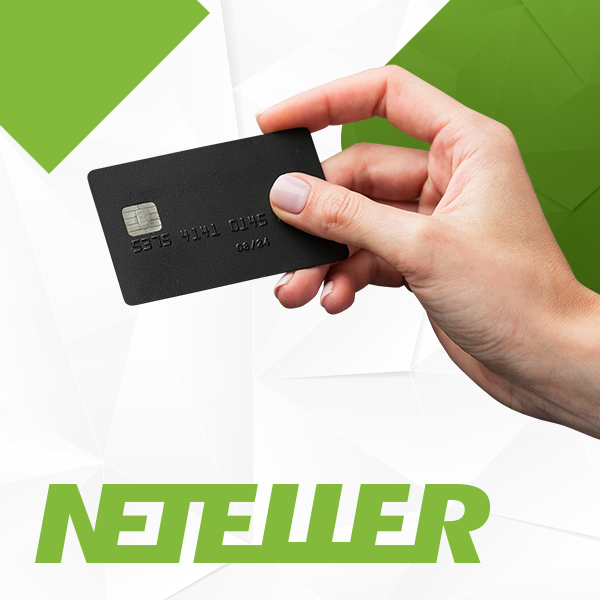 Neteller
Trustly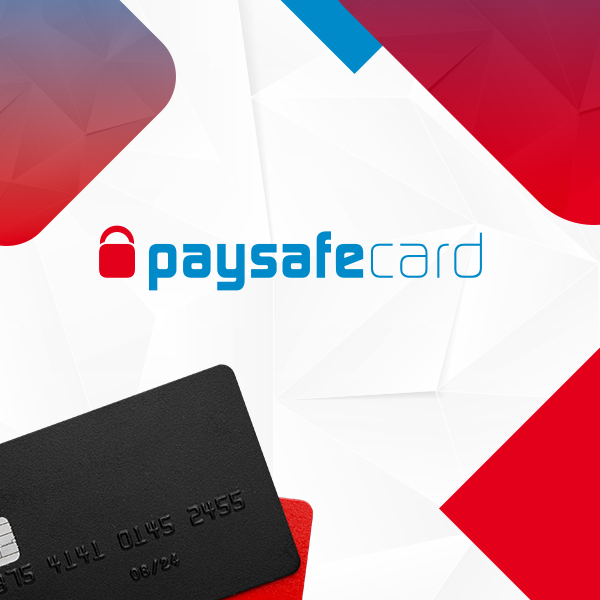 Paysafecard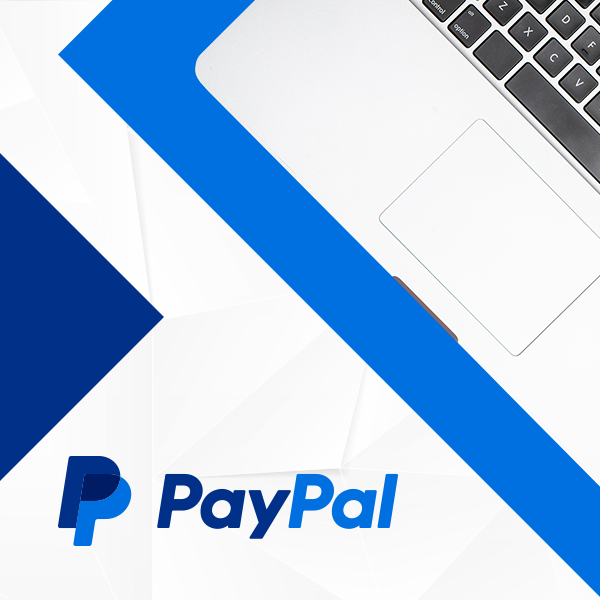 Pay Pal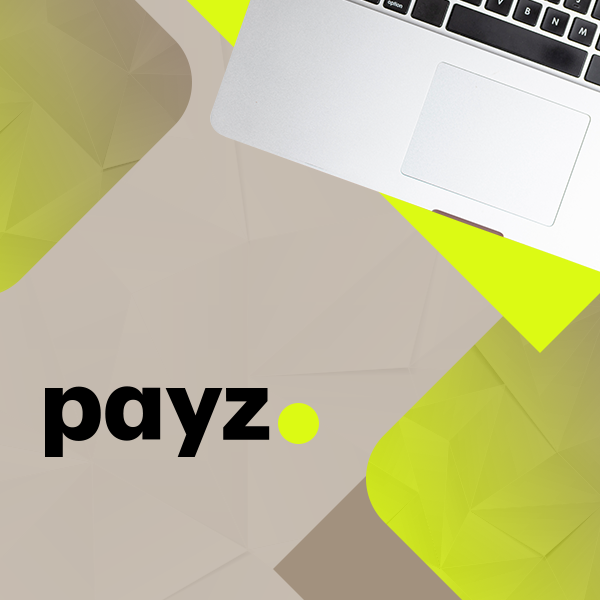 Ecopayz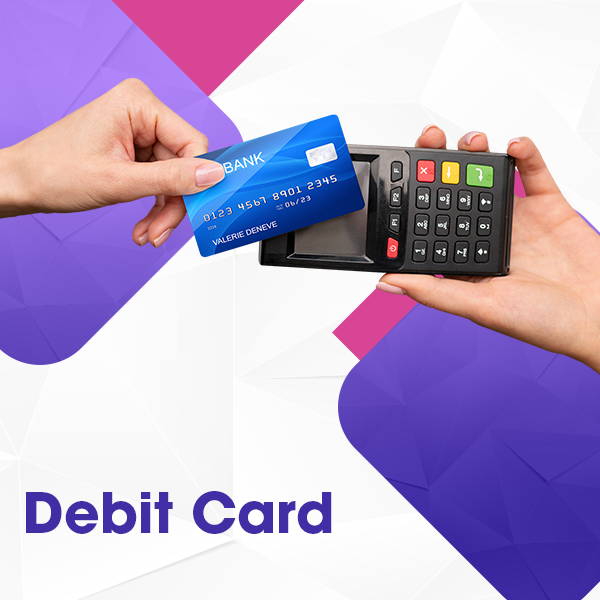 Debit Card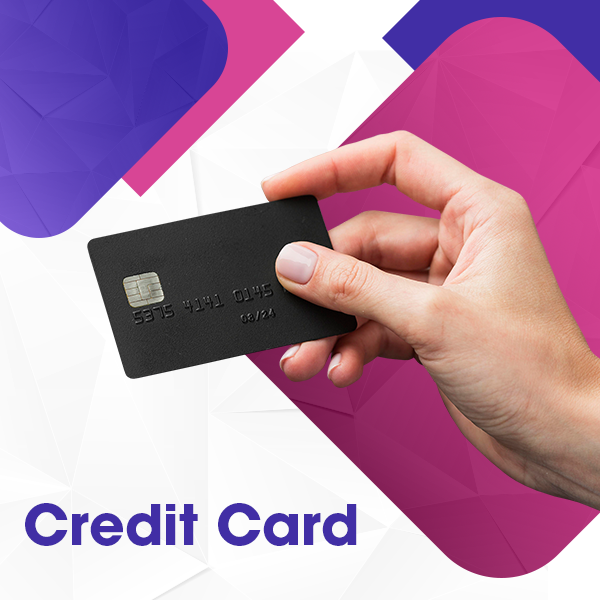 Credit Card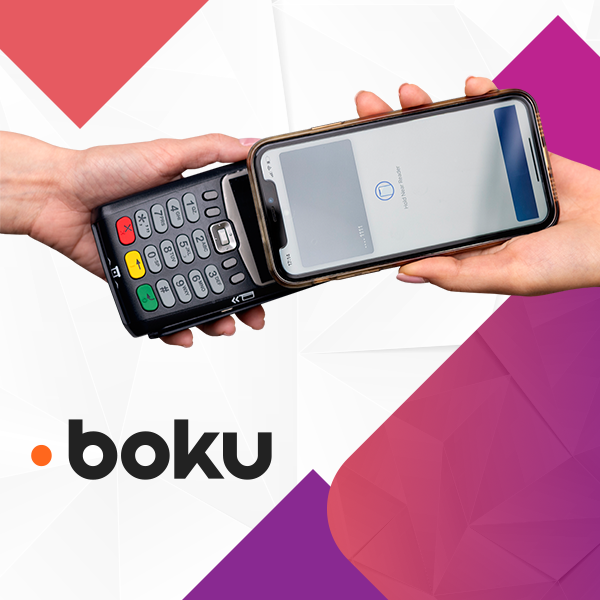 Boku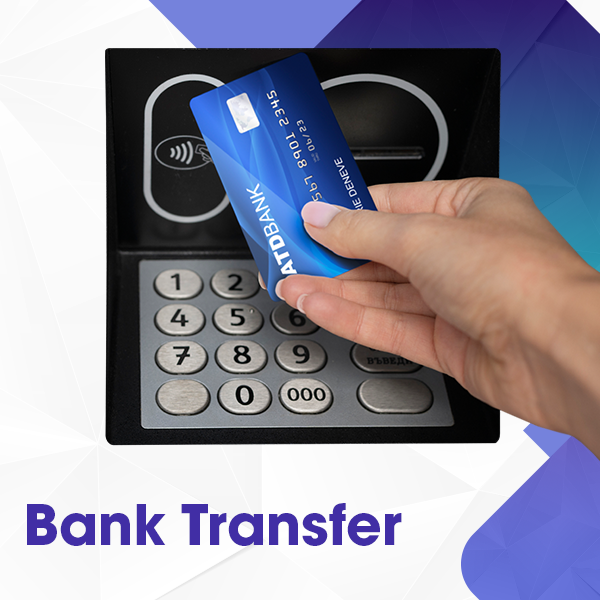 Bank Transfer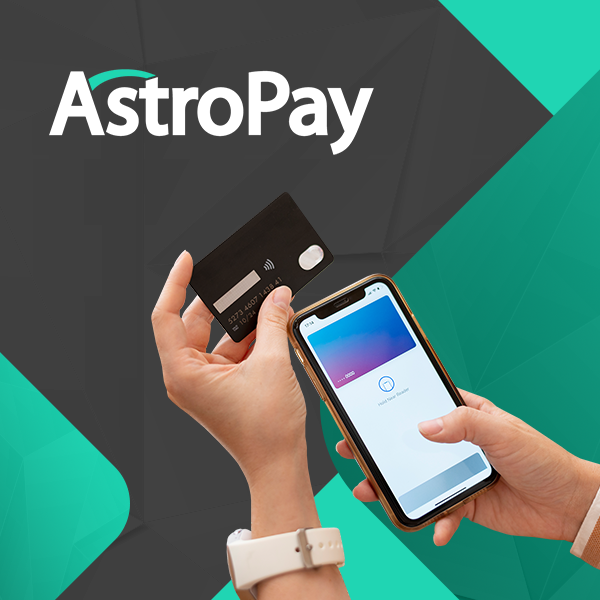 AstroPay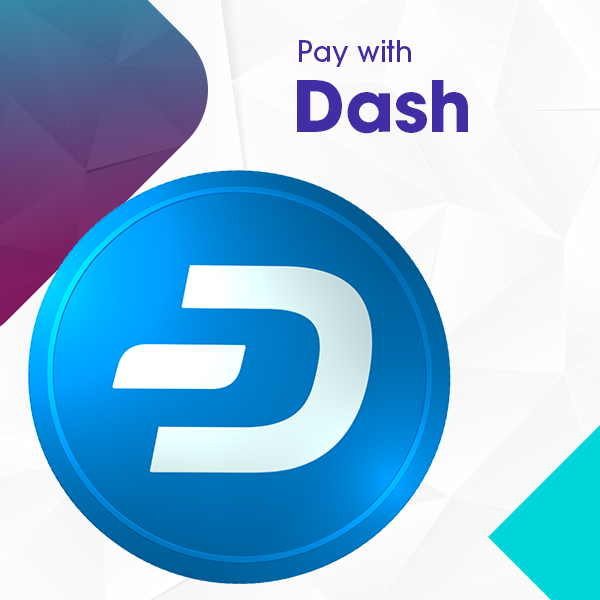 Dash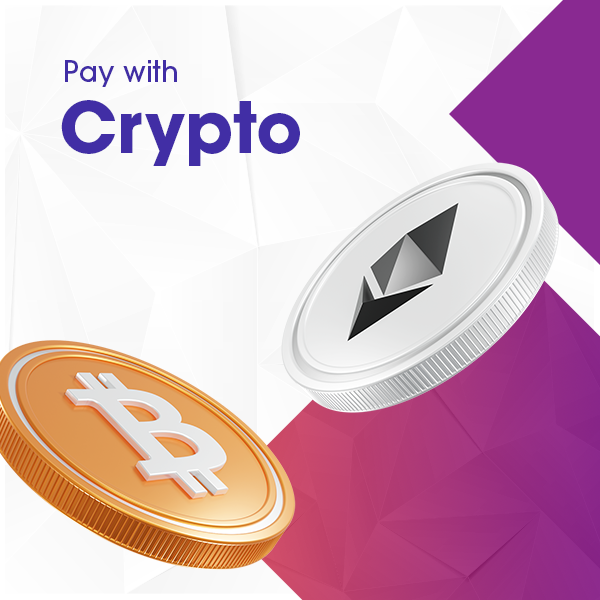 Crypto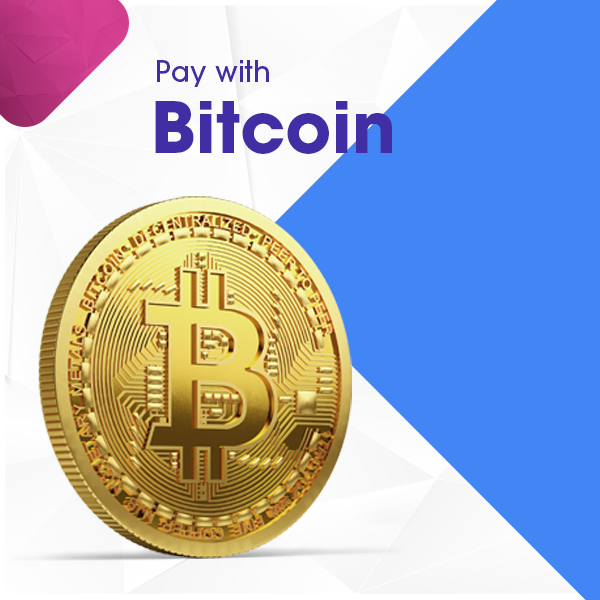 Bitcoin
100% UP TO £500
⭐ Place 3 Bets & Get 1 Freebet!
⭐ E-Sports bonus up to 500£!
⭐ Cashout at anytime!
100% UP TO £100
⭐ Casino Bonus 100% Up To £2000
⭐ Wide Range Of Sports & Games
⭐ Top eSports selection
100% UP TO £500
⭐ Place 3 Bets & Get 1 Freebet!
⭐ 10% Loyalty Bonus for our loyal users!
⭐ Get Up To 500£ E-sports Welcome bonus on your first deposit!
100% UP TO $1000
⭐ Reup Bonuses Up To 25%
⭐ 10% Rebate given automatically
⭐ Refer your friends and receive a 50% CASH bonus
100% UP TO £100
⭐ 100% up to £100: Code: SPORTS
⭐ Casino: 100% up to £500: Code: C500
⭐ Casino: 100% up to £500: Code: FIRST
100% UP TO £100
⭐ Double Up To £300 Every Sunday
⭐ Double Up To £200 Every Wednesday
⭐ Casino Bonus UP TO £2000
---
Pros & Cons Of The Best Payment Methods For Online Betting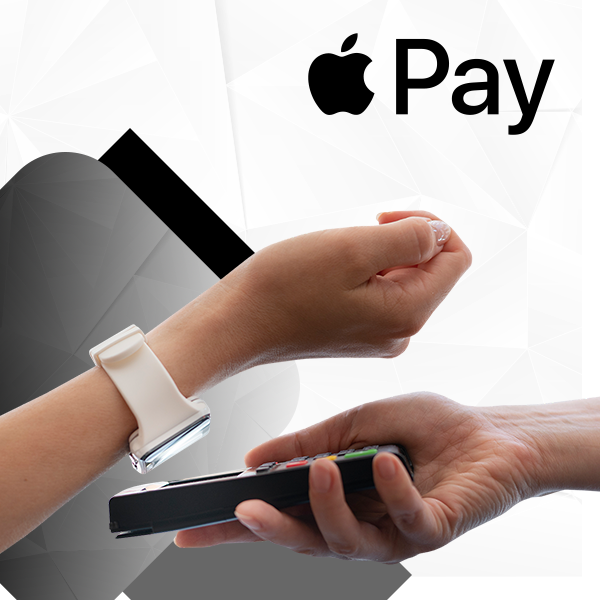 Apple Pay
For those who love all things Apple, Apple Pay is a fantastic choice if you want to gamble online. It's like having a digital wallet right in your pocket. And the best part? With this mobile payment system, your payment stays safe. Apple's biometric authentication Face ID or Touch ID ensures that everything with your online account is safe and your payments are secure. No more sharing those card details! Plus, Apple Pay is a great way to deposit money, as there is no deposit fee. Regarding withdrawals, it only takes 1 to 3 business days to make a withdrawal.
➕ Pros
Provides extra security with two-factor authentication.
Works with many different debit cards.
➖ Cons
Only works on Apple devices, so you can't use it on other types of phones.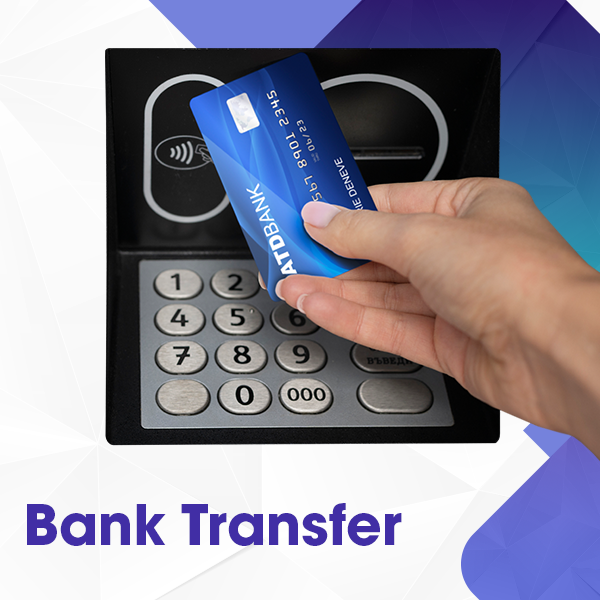 Bank Transfer
Old but gold! Bank transfers have stood the test of time. This payment method is reliable and straightforward. With the banking method, deposits from your betting account are usually free, but remember that your bank might charge you for withdrawals. But remember that bank transfers can be a bit slow; it might take 2 to 10 banking days to deposit and withdraw. On the bright side, you can transfer a lot of money if needed.
➕ Pros
A preferred deposit method is that you can transfer a lot of money with high limits from certain bookmakers.
It's trustworthy because there are no third parties involved.
It's simple and easy to grasp.
➖ Cons
It takes a long time for transactions to go through.
Sometimes, the minimum amount you can deposit is quite high.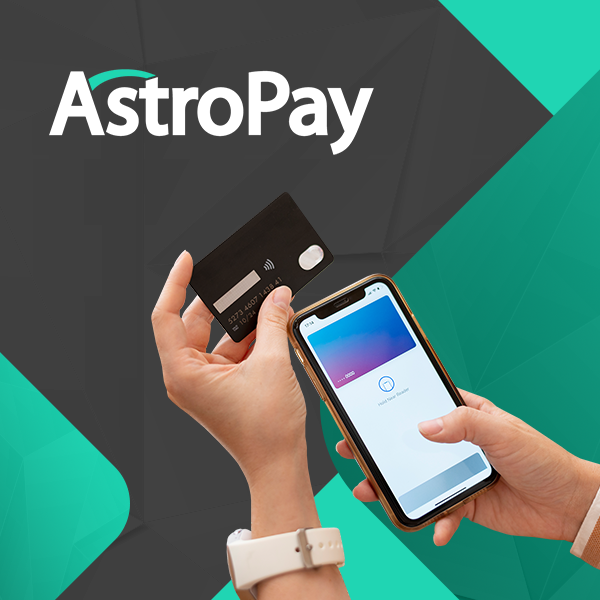 AstroPay
Ever heard of a virtual prepaid card? AstroPay is one of the most preferred virtual prepaid card methods. It's a prepaid virtual card which provides added security. This payment method is ideal if you prefer not to share your personal banking details online. It offers the convenience of digital payments while keeping your financial information confidential.
➕ Pros
Enhanced Security
Privacy Protection
Convenient for Digital Payments
Wide Acceptance
➖ Cons
Limited Usability
Funding Complexity
Not for Offline Purchases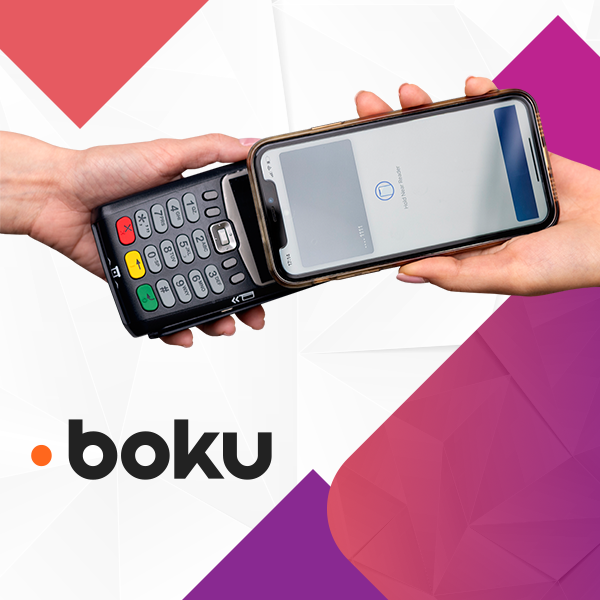 Boku
Betting with Boku is one of the best ways to deposit money using only your mobile phone. Think of Boku as a mix of the ease of e-wallets and prepaid cards. With Boku, you can pay quickly from your phone without needing to access your bank account. All you need is your phone number, and your spending gets added to your phone bill. The only problem is that Boku is not widely accepted. Currently, there is only one site in the UK that accepts this payment method. That's why it's a good idea to fund your Neteller wallet and then make the deposit from Neteller. The problem with that is that it comes with a fee if you want to fund your NETELLER account.
➕ Pros
Conveniently pay using your phone bill.
You can use Boku to fund your NETELLER account without linking your bank.
➖ Cons
There's a fee for funding NETELLER this way.
Boku by itself isn't widely accepted or available.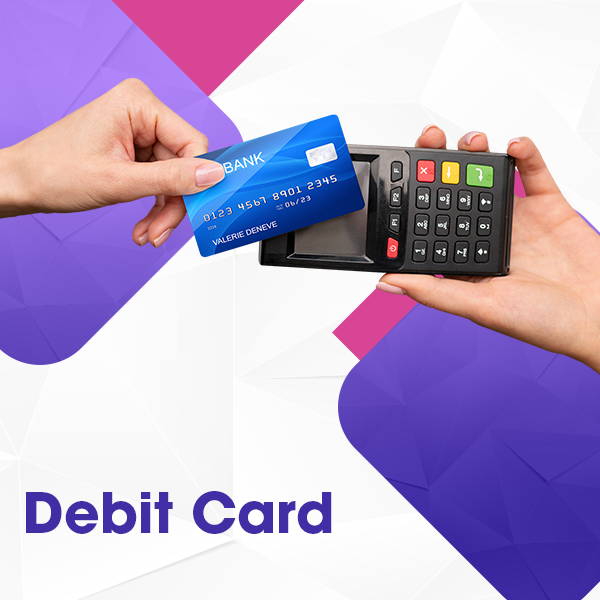 Debit Card
Debit cards are straightforward, fast, and accepted almost everywhere. If you've ever done online shopping, you already have a pretty good idea of how debit cards work. All you have to do is type in your card details, decide the amount you'd like to deposit, double-check everything, and you're all set. Remember to keep an eye on deposit limits, though. Often, you can start with something as modest as £5. The max limit on the other side is not always specified.
➕ Pros
You can use it to qualify for almost all promotions.
Most online gambling sites offer very generous banking limits with this option.
It's one of the simplest choices available.
➖ Cons
Withdrawals may not be the quickest with this option.
It will show up on your bank statement.
There is a higher security risk associated with this payment method.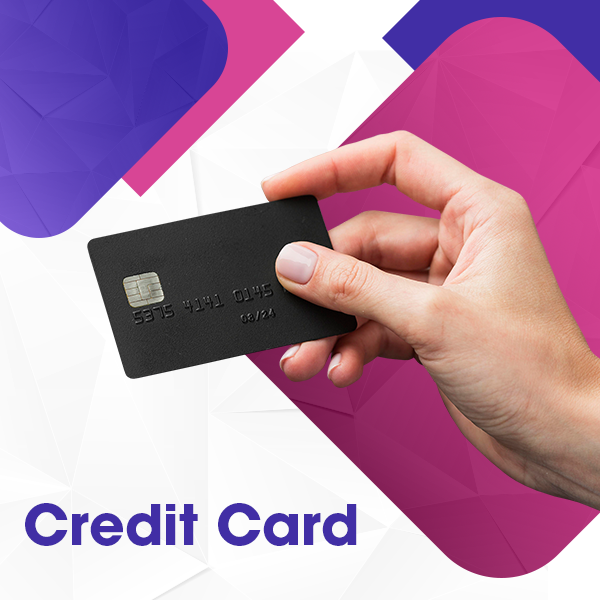 Credit Card
Let's clarify something about credit card payments, as there seems to be some confusion. Simply put, if you have an online betting account in the UK or Ireland, you can't use credit cards as a method of payment for online betting anymore. Any online bookmaker with UK license won't offer this as a payment method. If you see one that does, it's a red flag. The UK Gambling Commission banned this option in April 2020 for UK betting sites, and it looks like it'll stay that way. So, you can't make deposits and withdrawals with a credit card. But don't worry; there are still many excellent alternatives to credit cards that most of the best online gambling sites in the UK accept.
➕ Pros
Protects consumers from gambling-related debt.
Reduces the risk of overspending.
➖ Cons
Not available as a payment method in the UK and Ireland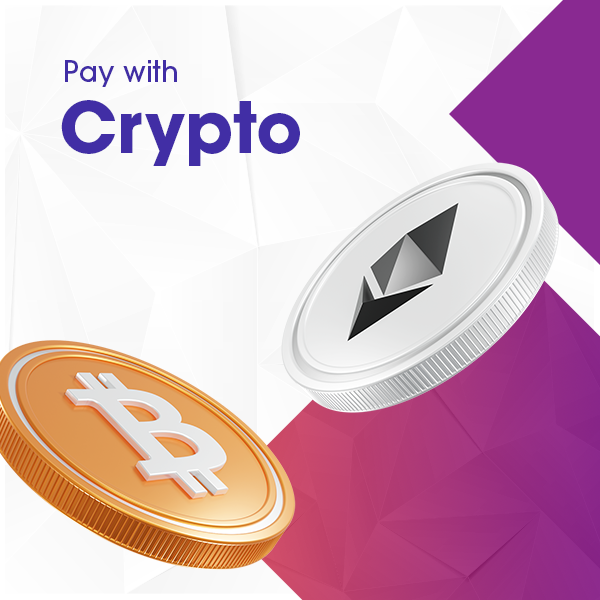 Crypto
For all those who prefer to use more modern and, let's say, futuristic online betting payment methods, we have great news. More and more betting sites in the UK are starting to offer cryptocurrencies as a payment method. Cryptos are shaking up the betting scene with their anonymous and free-spirited vibes. Dive in if you're looking for a fresh approach. The only problem is that they might be a bit complicated to get started with.
➕ Pros
An increasing number of UK betting sites are accepting cryptos.
Offers a fresh approach to online betting payments.

➖ Cons
Can be complicated for beginners to get started.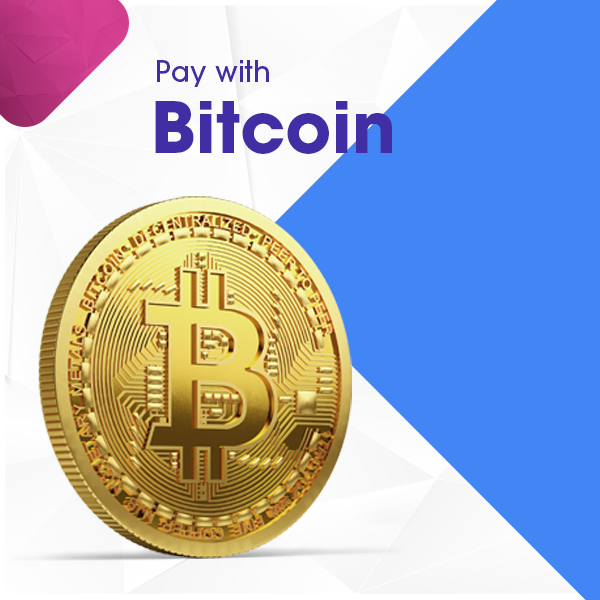 Bitcoin
The star of the crypto world! Bitcoin is getting lots of love from punters. It's by far the most popular and widely accepted cryptocurrency for betting. More and more betting sites accept this payment service, as this is a secure and private way to place bets. With Bitcoin, betting limits can vary significantly, but using them on betting websites is surprisingly easy. While they haven't reached the same level of acceptance as traditional methods, they're steadily gaining ground.
➕ Pros
Most accepted cryptocurrency for betting.
Provides a secure transaction method.
Surprisingly easy to use on betting websites.
➖ Cons
Not as widely accepted as traditional payment methods (yet).
Requires an understanding of cryptocurrency for newcomers.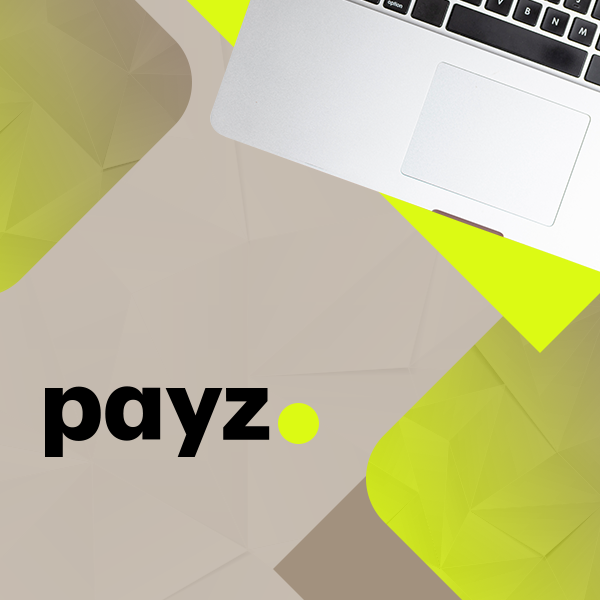 Ecopayz
Want a wallet that travels the world? Ecopayz is an online payment option that supports multiple currencies and ensures you can bet internationally without breaking a sweat. Ecopayz is an e-wallet solution for instant and secure payments. Most betting sites offer Ecopayz as a betting payment method in 2023.
➕ Pros
Suitable for international transactions.
Allows for quick transactions.
Provides a secure method for payments.
➖ Cons
Potential fees associated with transactions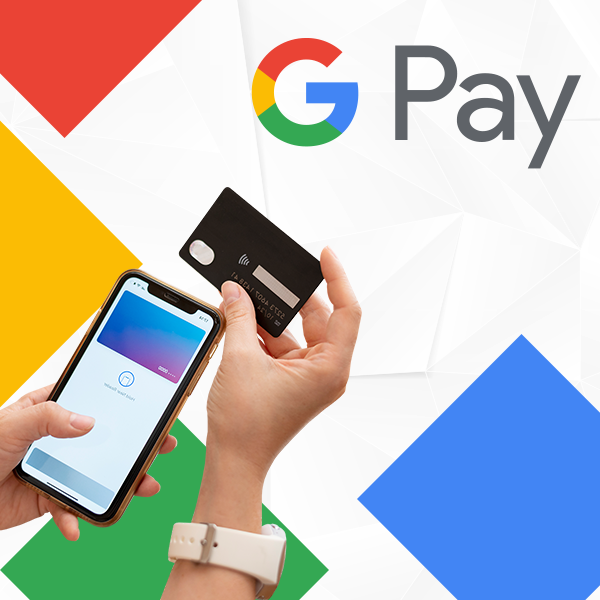 Google Pay
Android folks, we haven't forgotten you! Google Pay payment method ensures smooth sailing, keeping your card secrets safe with some cool tech magic. Google Pay, previously known as Android Pay, is incredibly easy to use for depositing funds. Like Apple Pay, Google Pay also incorporates advanced security measures like fingerprint and retina scans. Plus, there are no extra fees involved. All you need to do is download the app and link it to your debit card. But keep in mind that not all bookmakers have fully embraced it yet.
➕ Pros
Simple setup process.
No extra fees.
Offers innovative security features.
➖ Cons
Currently, it's an online payment method that a few sports betting sites accept.
It's not a withdrawal method.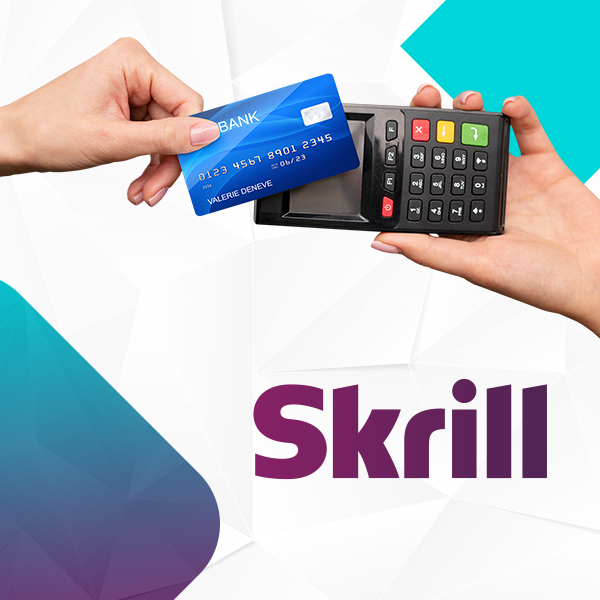 Skrill
Skrill, which is based in the UK, is a bit like PayPal but not as famous worldwide. It's still widely used on European gambling sites. Skrill has some good things going for it. It works with many different types of money, and people say its customer service is excellent. Skrill also has cool features like a special payment card, an easy "1-Tap" option, a useful mobile app, and a special VIP program. These are all good things, even though you might not be able to use Skrill for some bookmaker promotions. It's great for quick transfers, especially if you're betting across borders.
➕ Pros
Supports many types of currencies.
Known for excellent customer support.
Offers a special payment card and a "1-Tap" option.
Special benefits for loyal users.
➖ Cons
Not as widely recognized globally compared to options like PayPal.
Might not be eligible for some bookmaker promotions.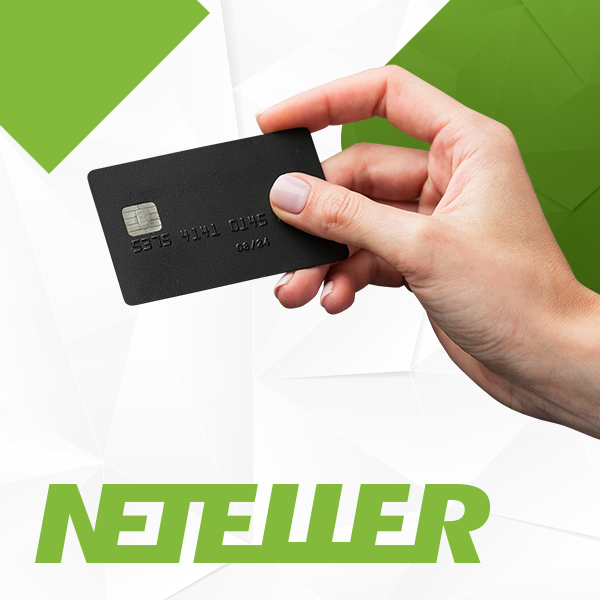 Neteller
For many, betting sites that accept NETELLER are a great choice because they mix the good parts of other online wallets. They have low fees, but if you're dealing with money from other countries, the fee might reach 3.99%. Just like Skrill, NETELLER has an excellent VIP program and a prepaid Mastercard called Net+. What's great is they work with many payment methods, including Boku, and they're easy to use. If you want your money fast, they're a good pick. They also keep your money safe with solid safety features, like fingerprint checks and double-check logins.
➕ Pros
Generally offers low transaction fees.
Provides perks and benefits for regular users.
Compatible with many payment methods, including Boku.
➖ Cons
Can have fees up to 3.99% for foreign transactions.
Not all betting sites may accept NETELLER.
Trustly
If you love bank transfers but crave speed, Trustly's got you covered. The renowned Swedish financial giant Trustly is connected to over 200 banks in 25 countries. While it hasn't reached the popularity of PayPal in the betting scene, it's still a big name in Europe. One of its main perks is that it keeps costs low. You won't be charged for putting in or taking out money. One thing to note is that the smallest amount you can deposit might be a bit more, sometimes even around £40.
➕ Pros
Offers faster bank transfers.
Connected to over 200 banks in 25 countries.
No charges for deposits or withdrawals.
➖ Cons
Not as popular as PayPal in the betting world.
The minimum deposit can be around £40.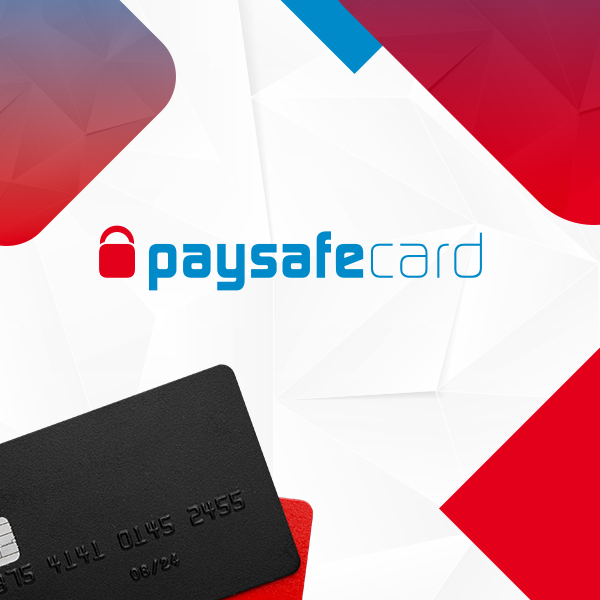 Paysafecard
Many people nowadays prioritize their privacy when betting online. If you're one of those people who prefer to keep your personal data safe but don't want to use cryptocurrencies, then Paysafecard is what you're looking for. It's like a prepaid card. You buy it in a store, receive a 16-digit pin, and then use that pin to spend that amount on a betting site. The smallest amount you can put in is £10, and the largest card value is about £100. If you need more, you can buy several cards and use them together. The best part? No extra charges.
➕ Pros
Keeps personal data safe without using cryptocurrencies.
No additional fees for use.
➖ Cons
If you need a higher amount, you have to buy multiple cards.
Once the balance is used up, a new card needs to be purchased.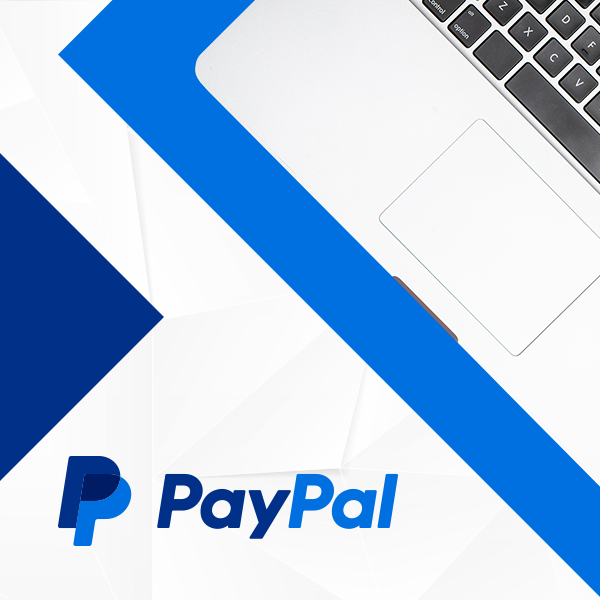 PayPal
Who hasn't heard of PayPal? PayPal is now the leading e-wallet choice globally. This e-wallet is one of the best payment methods available on almost every online betting site. It's everywhere these days and is a top pick for those looking to bet at casinos and sportsbooks. PayPal marked the shift from old-school payment methods for many. Why do many prefer PayPal? Quick withdrawal times. Instead of waiting up to 24 hours, you might get your money in just two hours in your betting account using this payment provider.
➕ Pros
Widely known and used worldwide.
Accepted on almost every online betting site.
Quick withdrawal times, often within just two hours.
➖ Cons
Some transactions might have fees.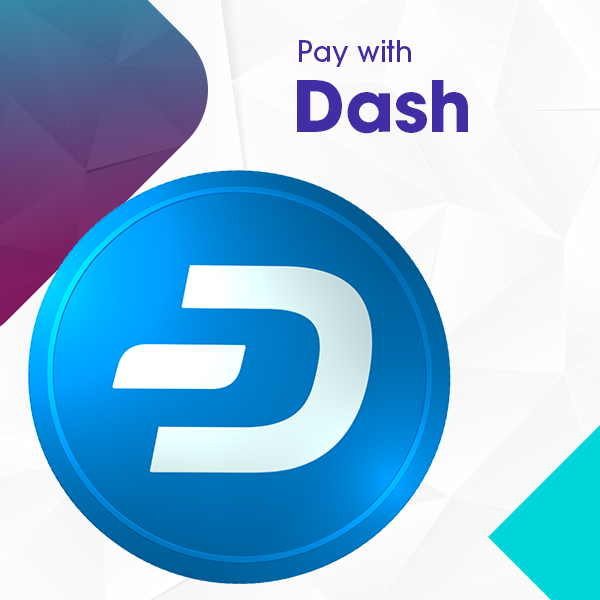 Dash
Dash is a cryptocurrency which offers quick and low-cost peer-to-peer transactions. Launched in 2014, it was initially known as "Xcoin" and later renamed "Darkcoin" before finally being rebranded as "Dash" in 2015. The name is a portmanteau of "Digital Cash," reflecting its emphasis on usability. Dash was created to improve the characteristics of Bitcoin.
With InstantSend, Dash transactions are confirmed in under a second, while Bitcoin transactions can take up to 10 minutes or more. Transactions in Dash often come with lower fees compared to those in Bitcoin, especially during peak times. The best part is that being a cryptocurrency, Dash can be used globally without the need for currency conversions.
➕ Pros
With its InstantSend feature, Dash boasts transaction confirmations in under a second.
Dash often incurs lower transaction fees compared to Bitcoin.
Dash can be used worldwide without undergoing currency conversions.
➖ Cons
Dash is still not as globally recognized as Bitcoin.
Not all bookies or services accept Dash as a payment method.
Deposit and Withdrawal Times
Imagine waiting ages for your cash to land in your betting account. Annoying, right? If you want things to move quickly, check how soon your method processes the money. Traditional ways like bank transfers can take ages to withdraw funds from online betting sites. For a quicker option, maybe e-wallets are your best bet.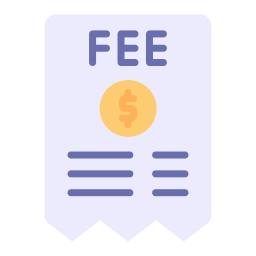 Fees
Nobody wants to pay more than they have to. Some methods have fees, so do a quick check or ask customer service. It's worth the few minutes to avoid surprises. Usually, most of the e-wallets don't have a deposit fee, but you have to read the rules to know for sure.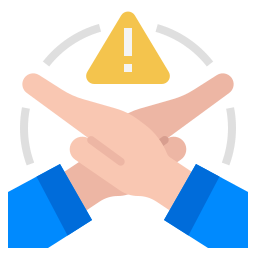 Limits
Different available payment methods have different rules. It's a bit like having a spending cap on a night out. When you're betting, pick an online payment system that fits your spending habits. Also, remember to see what is the limit for deposits and withdrawals.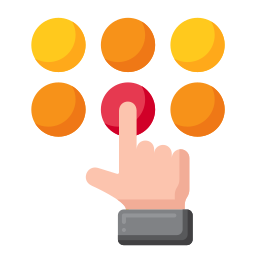 Availability
Ever had that favourite snack that's hard to find? Popular betting payment methods can be like that. Different payment methods are everywhere; some are hard to spot. And not all betting sites accept every method. So, do a quick check for the payment methods at betting sites before you dive in.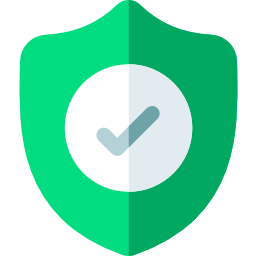 Safety
You don't want anyone sneaking into your account. Pick a payment method that's known to be safe. Most betting sites have solid options when it comes to betting payment methods. If you're super cautious, think about payment methods like cryptocurrencies, but remember, they're not always available at UK betting sites.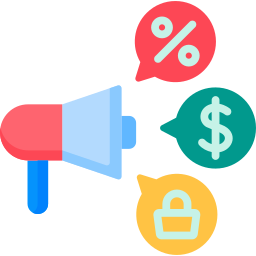 Promotions
Many online sites for betting in the UK provides betting offers and promotions, but some offers or bonuses don't apply if you use certain payment methods. It's a bit like using a coupon at a store. Before jumping in with both feet, make sure you're not missing out on any deals when you use a payment method. Even with e-wallets, you may not get a free bet, a welcome bonus or other promotions where payment restrictions apply.
---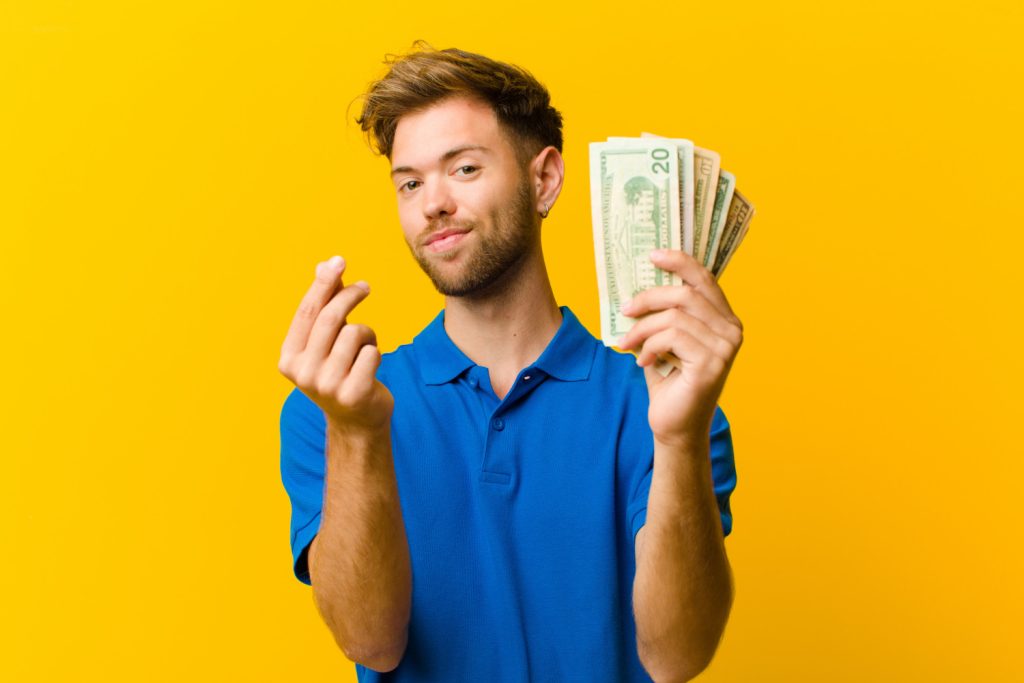 There you have it! From tech-savvy methods to traditional options, the betting world is jam-packed with variety of payment methods to secure your win. At MrBetting, you can find all of the best betting sites and online bookies that offer a wide range of payment methods. Just pick your preferred payment method, and you're all set. Now, may the odds be ever in your favour. Remember, knowing the most effective payment options for online betting can mean having your betting money at your fingertips or having to wait for weeks to access it.
FAQ
Can I use credit cards for online betting in the UK?
No, as of April 2020, the UK Gambling Commission has banned the use of credit cards as a method of payment for online betting. This means that any online bookmaker with a UK license will not offer this payment method.
Do all betting payment methods charge fees for transactions?
Not all payment methods charge fees. However, it's crucial to check with the specific method or ask the customer service of the betting site to ensure there are no hidden costs.
What are the best payment methods for online betting?
Some of the top payment methods include Apple Pay, Bank Transfer, AstroPay, Boku, Debit Card, and several others, such as cryptocurrencies like Bitcoin and Dash, and e-wallets like Skrill, Neteller, and PayPal.
Can I use cryptocurrencies for online betting?
Yes, more betting sites are starting to offer cryptocurrencies as a payment method. Bitcoin is the most popular and widely accepted cryptocurrency for betting, but other cryptos like Dash are also available.