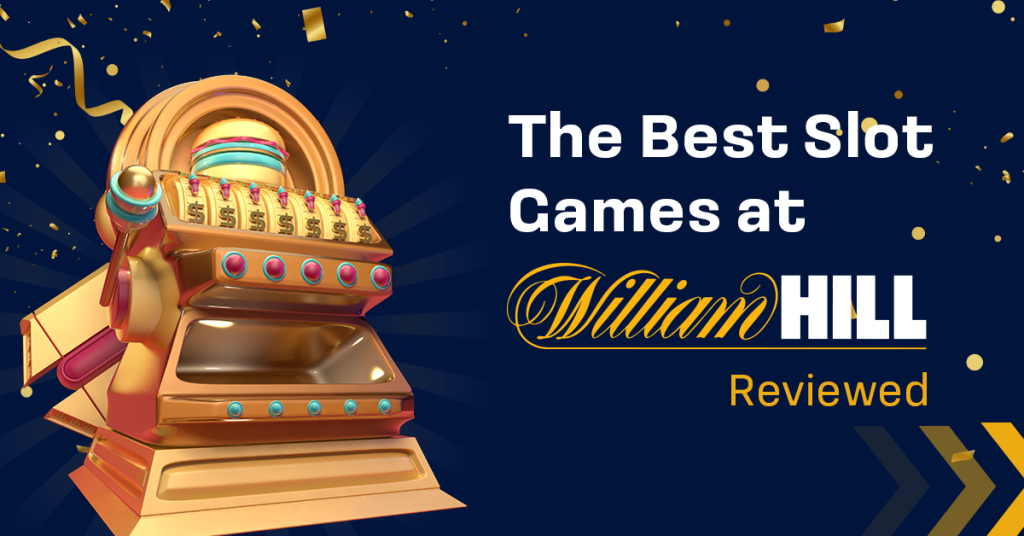 Who doesn't love the fun of playing games and winning prizes from the comfort of home? Online casinos have become the new hotspot for gamers, and William Hill Vegas is a top pick in this crowd.
William Hill Vegas is a great place to play the most exciting slot games for beginners or seasoned gamblers. With an extensive selection of slot games, it caters to the tastes of all slot lovers.
Let's dive into some of the best slot games you can enjoy on this platform in 2023.
Why Choose William Hill Vegas Slots?
William Hill Vegas isn't your usual online casino. It's a place full of thrills, fun, and big wins, all at your fingertips.
The site boasts hundreds of slot games to choose from. From simple 3-reel slots to fancier 5-reel video slots, William Hill Vegas has got you covered. Some popular classics are even being remade to feature the Megaways™ mechanic.
It's one of the top online casinos in the UK, and it's super easy to use. No one likes getting lost on a website, right? The William Hill Vegas interface ensures your gaming experience is smooth and simple.
The slots have amazing graphics and are easy to find—no need to scroll through hundreds of games. Just use the search bar at the top to find your favourite titles.
How to Win More at William Hill Vegas Slots
Everyone dreams of winning big money. Although luck plays a big part in this, there are some tips to help you win more often.
Manage Your Money
First, make sure you manage your money wisely. Don't try to win back your losses – if you lose, accept it and move on. Spending more money to recover losses can lead to bigger problems. Plus, it's a skill that will help you in life. So, before starting to put money on slots, take some time to learn how to manage your funds.
Look for Games With a Higher RTP
Next, look for games with a higher Return to Player (RTP) rate. This can increase your chances of winning. With tons of different online slots available at William Hill Vegas, it's always wise to choose the one with a higher return.
Choose the Right Slot Variance
If you like the excitement of regular small wins, choose low-variance games. They might not have big payouts, but you'll win more often, and the risk is not that high. High-variance games are a better choice if you prefer bigger wins, even if they're less frequent. t the end of the day, it's all up to how much you want to risk.
Gamble Responsibly
And remember, responsible gaming is very important. That's why William Hill Vegas provides tools to help you control your gaming habits.
Best Slots on William Hill Vegas
William Hill Vegas is a place full of fun games, and boredom is off the menu. Whether you're an experienced bettor or new to the slot world, checking the most popular online slot games is always a good idea.
Here are some of the best slots you can enjoy at William Hill Vegas.
Age of the Gods – Gods of Storms™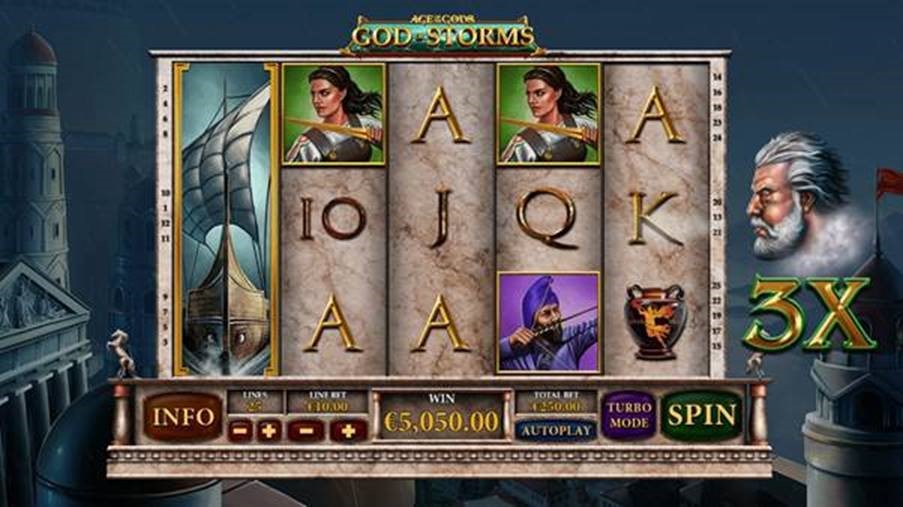 With amazing graphics and lots of special features, this slot game takes you on an adventure with Greek gods. It's easy to play, and the bonus rounds and special features can lead to some big wins.
God of Storms is a 5-reel, 25-line slot game that offers you the chance to win large jackpots. The goal is to capture matching symbols across the reels.
Rainbow Jackpots™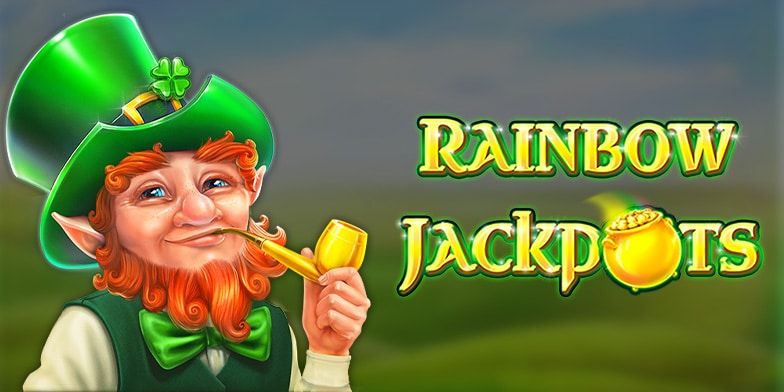 Want a trip to the end of the rainbow? Rainbow Jackpots™ is a vibrant game full of exciting bonus features and, of course, pots of gold. It's a great choice if you're looking for a colourful and fun game.
Your main goal for this game is to discover the Leprechaun's magical treasure, which is full of surprises. Along the way, there is a big chance you will encounter hidden features, including a range of jackpots. So, be prepared for an adventure you'll remember.
Wish Upon a Jackpot™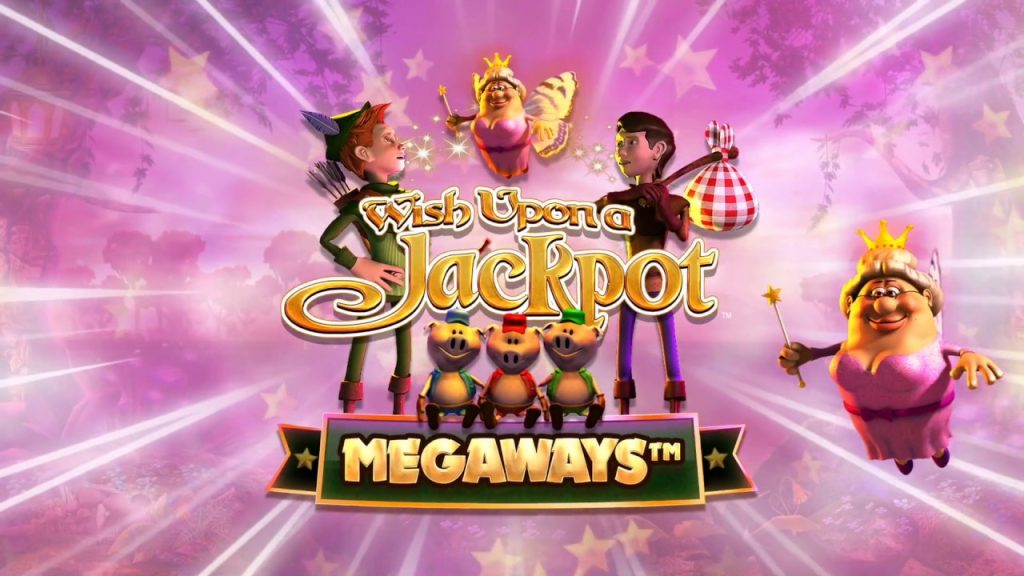 This slot combines all the classic fairy tales into a magical gaming experience. With loads of fun features, it's a perfect pick for those who love a bit of fantasy.
Wish Upon a Jackpot is a 5-reel, 3-row video slot with 20 pay lines. If you want to have the chance to win a jackpot with a max payout of £250,000, this slot game is for you. There are also bonuses like the Fairy Godmother Bonus plus four magical features.
King Kong Cash Jackpot King™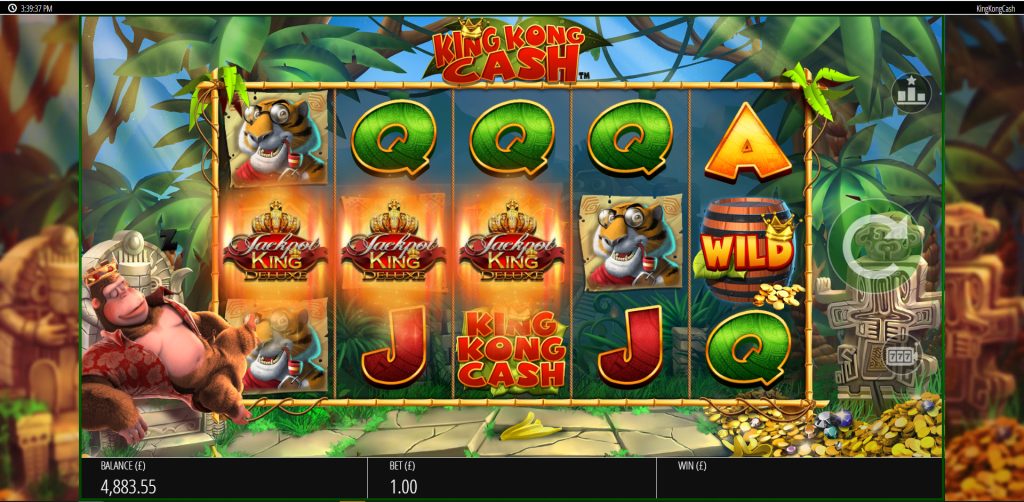 In this jungle-themed game, you join King Kong in his quest for treasure. With exciting bonus features and fun gameplay, it's a solid choice for fans of adventure games.
The King Kong Clash game uses a 5×3 grid with 30 pay lines. With this game, you can win a jackpot of £250,000.
Fishing Frenzy JPK™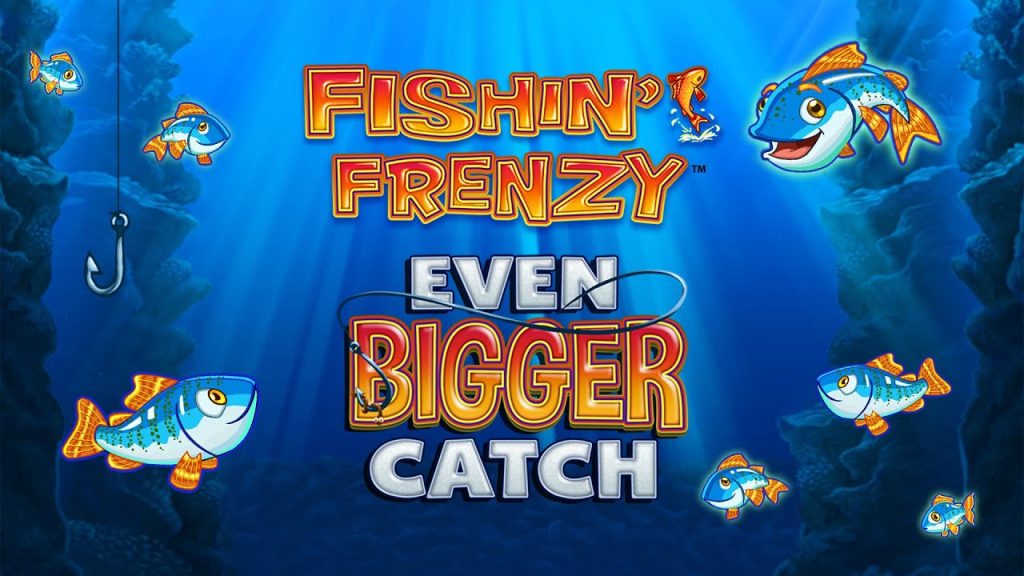 Fishing Frenzy JPK™ is a fun-filled game where you can win big prizes. With free games, bonus rounds, and great graphics, it's a catch you won't want to miss.
With Fishing Frenzy, you'll have a relaxing experience and the chance to hit a Free Spins Bonus.
Bonus: Deal or No Deal Megaways™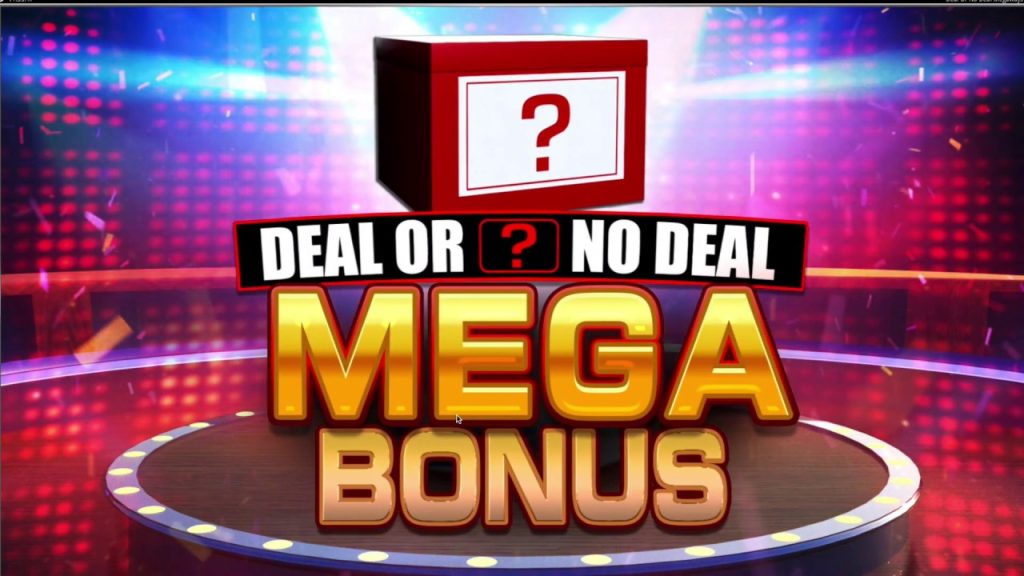 Based on the popular TV show, Deal or No Deal Megaways™ is full of excitement. With many ways to win, free spins, and a unique bonus round, it's a must-play for any slot lover.
With this 6-reel slot game, you have up to 117,649 ways to win, but you must look for some cascading symbols.
Other Top William Hill Slot Games
William Hill Gold
Big Bass Splash
William Hill Slingo
Storm to Riches
William Hill Hyper Strike
Conclusion
William Hill Vegas is a top-notch online casino with a wide range of fun and rewarding games. It's got amazing graphics, an easy-to-use interface, and it's committed to responsible gaming. If you love online slots, this platform is worth checking out.
With hundreds of slot games, William Hill is the go-to online casino for all bettors. So, give some of the games we mentioned a try. Or you can experiment and find a game that suits you.
FAQ
What types of slots are available at William Hill Vegas?
William Hill Vegas offers a variety of slots, from classic 3-reel slots to advanced 5-reel video slots.
Can I play William Hill Vegas outside of the UK?
Yes, you can play at William Hill Vegas from many countries. However, local gambling laws apply.
Does William Hill Vegas support responsible gambling?
Yes, William Hill Vegas helps players control their gaming habits by providing tools for responsible gaming.
Does William Hill Vegas have a mobile app?
Yes, you can play the best slots on your mobile device. William Hill Vegas has an app that works on Android and iOS devices.