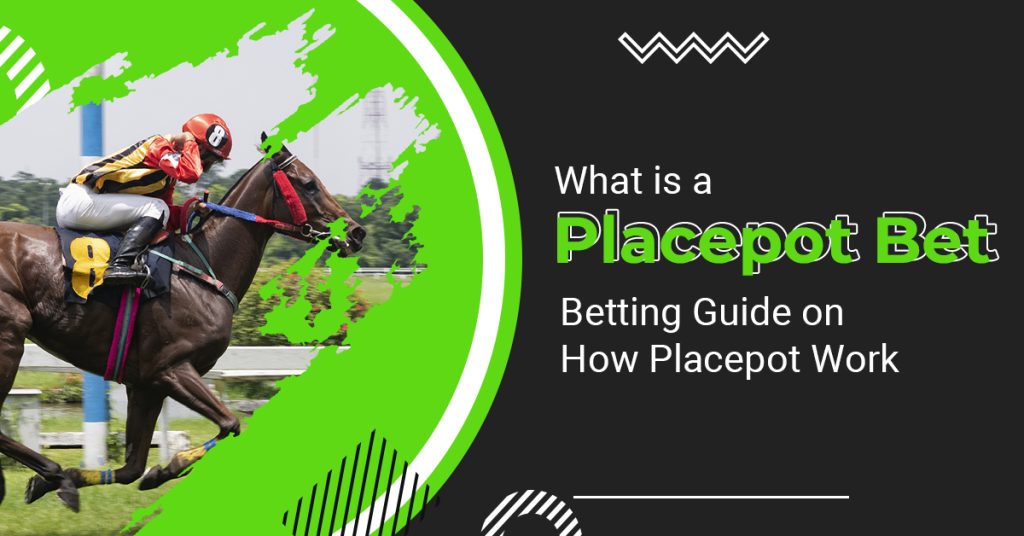 Ever stumbled across the term Placepot in the betting world and wondered what it means? You're not alone. Although this is one of the most renowned ways to place a bet, it still confuses many.
So, the Placepot is like a fun game. You pick a horse you think will do well in the first six races of an event. If you guess right, you win some money!
This game is offered by many online betting sites. At MrBetting.co.uk, you can find the best online sportsbooks on the market. The more people play, the bigger the prize. But if fewer people guess right, those who do can win even more.
This is a great way to place bets, and if you want to know more about it, this article is right for you. Let's together break down what a Placepot bet is.
What is a Placepot Bet? Placepot Explained
Imagine a Tote Placepot as that surprise extra fry at the bottom of the bag. It's unexpected and feels good, right? But let's dig deeper.
In simple terms, a Placepot is the UK and Ireland's favourite horse racing pool bet. It's mostly used in horse racing placepot pool bet. You don't pick the winning horse; instead, you pick horses you think will land in the top spots in six races in a row. It's like rooting for the underdog.
Why Is It Called a Placepot?
The Tote Placepot is often the first bet of the day. It's a famous tradition and stands out as our most favoured bet.
Think of it as a fun betting game. In the Placepot, you try to guess which horses will finish in the top spots across 6 different races. It's a challenge because you have to get all 6 right!
The name comes from those six key spots in six straight races. The name "Placepot" combines two ideas: picking horses that finish in the right "places" and the "pot" of money everyone is aiming to win. If all your selected horses land in the designated spots for their races, you get a share of the collective money pot.
It's a popular game because even if you don't guess every race correctly, seeing how close you come can be exciting!
How Does a Placepot Work?
When submitting your Placepot wager, you can decide to pick one or several horses in each race. In Placepot jargon, these choices are known as 'entries'.
To win in the Placepot bet, you need to choose a placed horse that finishes in the first 6 races on a chosen race card. The money they bet goes into a collective pool, which is then shared among those who made the right picks.
Choosing several entries in each race enhances your odds of selecting a horse that will place. The total amount you wager is calculated 'per entry'. This means the more entries you make, the larger your wager will be.
Make sure to have at least one horse in each leg. You have the option to select more than one horse in each leg. However, doing so will result in an increase in your total stake due to multiplication.
To determine the total number of entries you've made, simply take the count of entries in the first race and multiply it by the count in the second race. Continue this process for all six races in your Placepot to get the total. You can place a placepot bet in the betting shops or use the mobile betting apps bookmakers developed.
How Much Do I Get From Placepots?
Alright, let's dive a bit deeper into the reward system of this great bet. If your Placepot is successful, you will win a Placepot dividend. After the event, the organizers first deduct some operational fees and charges.
Once that's done, the remaining amount, the main pot, gets divided among all the participants who made the correct predictions. For every pound you bet in the Placepot, you'll receive the amount specified in the Tote Placepot dividend. If you bet less than a pound, the amount will be adjusted accordingly.
Here's where it gets really interesting. The number of winners plays a crucial role in determining your share. If only a handful of people guessed right, then the money in the pot is divided among fewer individuals. This means that with fewer winners, each person's share of the pot becomes significantly larger.
So, in simple terms, the less competition you have, the heftier your reward will be!
Why Try a Placepot?
Despite a Placepot bet has some cons, they are a great way to spend your money. Here are some of the reasons why you should consider going for a Placepot bet.
It's Fun!
This popular bet keeps things exciting from race to race. Every pick is like waiting for your favourite song to play on the radio. Sports betting and horse racing betting have never been more exciting. And the best part is that you don't need to calculate the bet yourself, as there are placepot calculators you can use.
Easy on the Wallet
With just a bit of money, you can win a lot. It's like buying a single lottery ticket and hoping for the best. So, make your first bet and let the fun begin. Keep in mind that most of the time, the qualifying bet must be placed at odds of evens (2.0) or greater.
Perfect for Beginners
If you're new to horse racing, this is an easy way to get into the game without drowning in the details. You just need to predict one horse in each of the first six races at their chosen horse racing meeting. All left to do is find your preferred online bookmaker and pick a horse to place a bet on. You can find the best betting sites that offer the placepot type of bet on MrBetting. With us you can enjoy the best placepot betting sites on the market.
Quick Tips for Placepot For Beginners
Homework Helps
Before placing a bet, it's always a good idea to do a bit of research. Delve into the history and check out the horse's past performance. Has it been winning lately? How does it perform on different tracks or weather conditions? These factors can give you a clearer picture.
Mix It Up
Instead of putting all your eggs in one basket, diversify. Don't just bet all your hopes on one horse. By spreading your bets across different horses, you stand a better chance of landing at least a few in the right spots.
Stay in the Loop
Horse racing can be quite dynamic. There might be last-minute changes – a horse might get pulled out, or weather conditions could change the nature of the race. Being aware of these changes can influence your betting choices.
Manage Your Budget
As a beginner, it's essential to set a budget and stick to it. It's easy to get carried away in the excitement, but remember that betting is unpredictable. It's better to play safe and bet amounts you're comfortable with.
Learn from Each Bet
Each bet, win or lose, offers a lesson. Pay attention to your choices, reflect on what went right or wrong, and adjust your strategy for next time.
Wrapping Up
Venturing into the world of Placepot betting can introduce you to a thrilling arena of horse racing. It's not just about luck; with the right research and strategy, you enhance your chances.
Placepot can indeed be a lot of fun and offers an opportunity to earn some extra cash. But like all bets, it's vital to approach it responsibly. With a blend of luck and strategy, you might just find yourself celebrating a win. So, are you ready to dive in and give it a shot?
FAQ
What exactly is a Placepot in horse racing?
Placepot bet consists of choosing horses that "place" in the first six races at a race meeting.
Any tips to win the Tote Placepot?
To be successful at horse betting, you need to do proper research, spread your bets, and keep an eye on last-minute changes.
Do all my horses need to be spot-on to win?
Yes, all your picks for those six races must be right to get a share of the money.
Where I can place a placepot bet?
Placepot betting is available at almost every betting company. The Tote Placepot is available at all race meetings in the UK and Ireland, as well as at select international events.